Definition:
A Web service is a software application identified by a URI, whose interfaces and bindings are capable of being defined, described, and discovered as XML artifacts. A Web service supports direct interactions with other software agents using XML based messages exchanged via internet-based protocols.
SOAP is a general method for transmitting XML over networks.
The header contains authentication, control, logging, payment details etc...
The body contains application data.
The data can be transmitted over HTTP, SMTP, used for RPC ...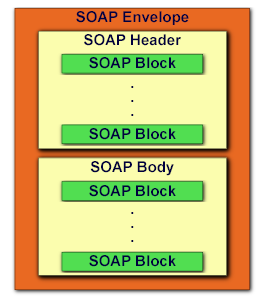 WSDL describes the interfaces to web services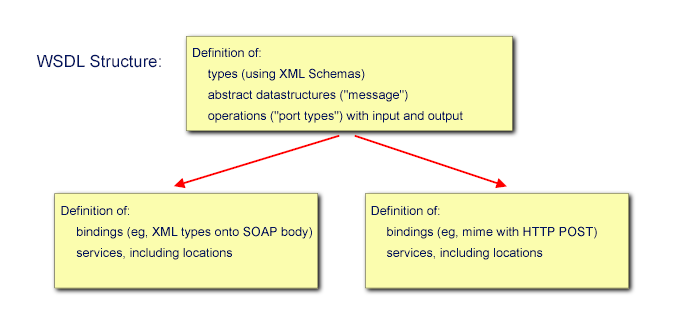 Many documents produced